SCITEK Consultants, an aerospace and industrial research and development engineering consultancy, caters for customers in the automotive, defense, and aerospace industries.
The consultancy provides quality turnkey engineering solutions with the help of an experienced design and manufacturing team. Recent projects include the deployment of a Rolls-Royce Gnome helicopter test bed and fabricating custom rigs for spray measurements. SCITEK also delivers numerous products, including flow seeders for laser diagnostics and flow characterization.
EPLAN Solutions at SCITEK Consultants
SCITEK Consultants has been using EPLAN Electric P8 and the EPLAN Data Portal since 2010, when it migrated from Autocad and Solidworks. Since then, the consultancy has witnessed drastic improvements in design efficiency and project turnaround times. When seeking a new software package, SCITEK's key objective was to identify a tool capable of reducing project times, while improving documentation quality and facilitating the efficient management of production resources.
David Varela from SCITEK's Electronics Department informed that productivity improvement was one of the decisive factors in the selection of EPLAN. The company was previously using simple drawing software, but the migration to intelligent software became imperative to save time and improve productivity.
SCITEK selected EPLAN as its design system hoping that it would be flexible to rapidly generating electronic schematics, coupled with engraving drawings for its panels to handle short-term projects. The company also recognized EPLAN to be the best solution for minimizing design times and documenting tasks in long-term projects.
Key Benefits of EPLAN Solutions
Unlike other electrical design packages, EPLAN is database driven. The EPLAN Data Portalprovides access to extensive device data and components, including assembly drawings, macros of sub-circuits, and entire user manuals.
According to Varela, the lead time for most research or prototyping projects is between two and six months, during which SCITEK has to design the workflow, device the solution, fabricate it, test it, install it, document it, and often train the users. Since time is the valuable resource, every tool that can assist to manage the process in an efficient manner is providing added value for the company. The savings are proportionately greater for larger projects.
Varela continued that EPLAN supports the project from its first stage involving the development of the structure and the definition of the different zones of the whole system, followed by the drawing of a single line diagram overview for every single subsystem and one depicting the general design, facilitating SCITEK to review and de-bug the solution at an early stage. If the company feels confident, it proceeds to an in-depth version of the drawings, which cater as the company's manufacturing drawings. If problems occur during machining or wiring, the company can change and re-issue the drawing and continue production without losing much time.
When the system enters the test stage, it is useful to maintain an updated version of the drawings along with all the documentation about the components utilized. EPLAN also allows SCITEK to produces reports with data regarding connectors, cables, and terminals, thereby enabling to trace signals quickly and easily using a summarized terminal block drawing or sheet. When the customers send the project for final acceptance, SCITEK prints a set of drawings to maintain a copy on site for future maintenance.
EPLAN's advanced CAE package has provided SCITEK with the following key benefits:
The ability to standardize recurrent content
Faster and more-consistent generation of documentation
Reduced error count supported by convenient yet efficient error-checking
Rapid integration of data corrections and customer-specified changes
Ability to transfer electrical design data to enclosure design and manufacturing
More accurate production scheduling
Improved on-site maintenance documentation
Conclusion
Shortening project lead times and good management of the production resources are the key objectives of SCITEK. EPLAN has enabled SCITEK achieve these objectives. Moreover, the consultancy has witnessed improvements in the standardization of recurrent content and the way of reusing the components. SCITEK is now able to rapidly produce reliable documentation automatically and avoid errors owing to the automatic error-checking feature, thereby enabling the company to integrate data corrections and customer specified changes effectively and rapidly.
About EPLAN
EPLAN offers electrical engineering design software that provides innovative options for the planning, documentation and management of electrical design projects. The EPLAN'platform' supports interdisciplinary work, from fluid engineering and process plant engineering to harness design and 3D enclosure design tools.
EPLAN also offers a range of services including training, software support and process consultancy. EPLAN advises companies on ways to optimize their electrical engineering design processes; from developing software solutions for mechatronic and fluid power engineering to implementing customized CAD, PDM, PLM and ERP interfaces. This enables users to accelerate product development processes, reduce engineering costs and speed-up time to market. The company's consultants can also offer standardization, automation, integration and implementation training.
EPLAN's electrical engineering design software and services are of the highest quality, allowing its customers to benefit from efficient engineering and enhanced productivity.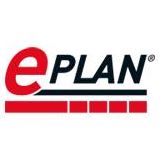 This information has been sourced, reviewed and adapted from materials provided by EPLAN.
More support EPLAN in Viet Nam | +84 888 517 101 : info@eplan.vn